

Company Profile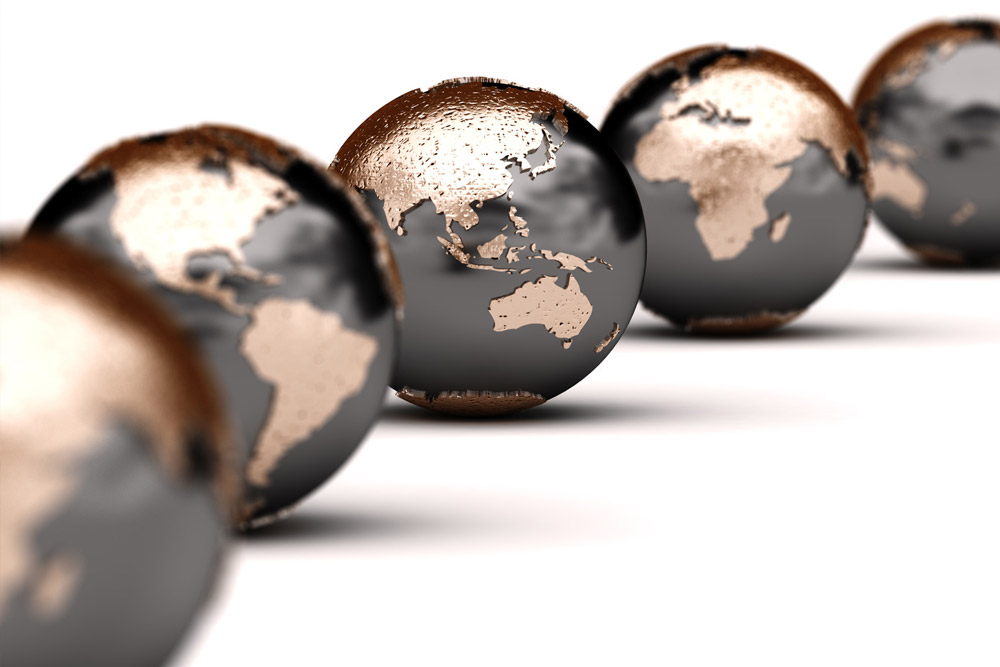 AML Solutions International is an Australian owned and operated company with offices in Sydney and Brisbane.  The company was formed to assist foreign governments and their Financial Intelligence Units (FIUs) develop and implement the necessary anti-money laundering and counter terrorism financing (AML/CTF) legislation, policies, procedures and training components which are required by the Financial Action Task Force (FATF) and for acceptance into the Egmont Group of FIUs.  AML Solutions International brings together decades of experienced personnel who have worked in the Australian FIU (AUSTRAC) and other state and federal law enforcement and intelligence agencies.
Company founders, Gavin Durbin and Todd Harland were respectively the Senior Manager and Manager in the Domestic Relations – Regulated Entities business unit, responsible for the delivery of hundreds of AML/CTF implementation and training seminars across Australia. These seminars included all the different business sectors (e.g. money value transfer (MVT) businesses, cash-in transit, credit unions, casinos and banks) impacted by the introduction of Australia's new risk based AML/CTF legislation.  Gavin subsequently spent four years as Senior Manager of the Africa Program, delivering technical assistance and training on the African continent. Gavin also attended the Basel Institute on Governance as the Australian representative on AML/CTF implementation in Basel, Switzerland. Todd spent three years as the Manager of Tactical Analysis and Support, overseeing intelligence operations in Queensland, South Australia, Western Australia and Australian Capital Territory.
AFRICA
During his time in AUSTRAC, CEO Gavin Durbin spent four years working with the eighteen (18) member nations of Eastern and Southern Africa Anti Money Laundering Group (ESAAMLG), the East African Community (EAC) and the United Nations. He  was the Senior Manager responsible for the AUSTRAC team who provided various forms of technical assistance and training based on identified mutual evaluation report (MER) deficiencies whilst allowing for the necessary flexibility to provide for specific requests.  Gavin also personally delivered numerous seminars and training sessions on a wide range of topics including The Risk Based Approach, Risk Management, AML/CTF Investigations Training, Combating Corruption and on-site compliance audits.
Gavin and Todd recently attended the ESAAMLG Senior Officials Meeting in Arusha, Tanzania in 2014.
ASIA
CEO Gavin Durbin spent 3 years as the Senior Manager responsible for the AML/CTF implementation and training across Australia, and was consequently asked to speak as a subject matter expert at various international AML/CTF workshops and conferences for the Asia-Pacific Economic Cooperation (APEC), the Asia Pacific Group (APG) and for the New Zealand FIU.
Director Todd Harland spent time in Bangkok, Thailand providing technical assistance and training to their FIU.
AUSTRALIA
Todd and Gavin have over 15 years combined experience with the Australian Financial Intelligence Unit (FIU) and Anti-Money laundering and Counter Terrorism Financing (AML/CTF) Regulator – AUSTRAC.
They were at the forefront of the national implementation of Australia's new AML/CTF legislation and have spoken at over 100 forums to the private sector on topics such as the enterprise-wide risk based approach, Part A & B programs as well as reporting and compliance obligations.
AML Solutions International staff have spent years working with the private sector conducting on-site independent AML/CTF audits, writing AML/CTF programs (parts A&B), providing on-site training to staff and reviewing risk assessments.
Our experience working for both the Regulator and the private sector makes AML Solutions International uniquely placed to assist your organisation meet your AML/CTF obligations. Our focus is to offer you practical answers and solutions to the complex and difficult task of implementing an effective AML/CTF regime.


Our Skills, Strengths & Scopes

FIU policies & procedures

AML/CFT stakeholder engagement
Our Recent Clients